Are you finding that you can't log in or sign in to Mailchimp? Solve the login issues or errors with your Mailchimp account with these 9 fixes!  👨‍💻
Mailchimp is an automated email software that keeps track of all your recipients — sounds like a dream! It brings your audience data, marketing channels, and insights together in a single platform to help you manage effortlessly.
However, it's indeed a frustrating encounter when you can't log into your MailChimp account. So, here are 9 simple and effective fixes for you to tackle the issue regardless of which device you're using!
We recommend checking out our other guides for more help and fixes, if you find that you can't connect or integrate Mailchimp with your site or if you keep encountering the "Something Went Wrong" error on Mailchimp.
9 Fixes for When You Can't Log In to Mailchimp
1. Re-Check Your Login Credentials
You'd be surprised to know how many make the mistake of inputting the wrong MailChimp login credentials 😱. When logging into your MailChimp account, you'd have to key in your username and password.
Remember, only a total of 10 attempts to log in are allowed before the system automatically locks your accounts for the next 24 hours.
When filling in your credentials, always check your formatting as the usernames and passwords are casing and spacing-sensitive. Hence, adding extra spaces before or after text or incorrect capitalization of alphabets could result in login errors.
To double-check your password, you may use the 'show' icon option on your right-hand side.
2. Reset Your MailChimp Account Credentials
If you can't seem to recall your credentials, click on the 'Forgot username?' or 'Forgot password?' option to reset your username and password respectively. Followingly, you'll receive a reset email from MailChimp directly to your inbox. So, use the link provided in the email to easily reset your password and get a hold of your account again.
3. Check Your Web Browser and System Setting
Mailchimp is a web-based application, making it accessible anywhere and anytime as long as the device has a stable Internet connection. However, this makes MailChimp susceptible to interference from web browsers or system settings.
The following three fixes go over steps you can take to ensure your local settings aren't getting in the way of you logging into your Mailchimp account.
4. Clear the Web Browser Cache And Cookies
Cache is essentially the temporary storage of files such as images or fonts downloaded directly from visited websites. On the other hand, cookies 🍪 store user information in the form of text files and data such as usernames and passwords in your web browser. So, in this case, it's generally used to keep you logged in.
That said, outdated or corrupted cache and cookie files could cause performance issues. Therefore, regularly clearing these data on your browser may help you login to MailChimp; here's how:
Firstly, check if the root cause of the problem is from your browser or system settings. To do this, try to log into MailChimp from a different web browser or through a private browsing/incognito window (Ctrl + Shift + N).
If you're able to log in successfully, try to clear your cache and cookies in the original browser.
For Windows, press Ctrl + Shift + Del to clear cache and cookies or reach the appropriate page. For Mac, press Command + Shift + Delete to clear cache and cookies.
Alternatively, go to Settings > Privacy to clear search history, cookies, and browser cache through the privacy settings. Each browser manages these settings differently, so it's recommended for you to search your browser's help site to find more information on cache and cookies.
Finally, make sure cookies and JavaScript are enabled for MailChimp. This is because Mailchimp uses session cookies to remember changes you make as you move from page to page.
The following are more detailed steps to delete cache on your web browser manually through the browser settings:
For Google Chrome
The following steps are catered for Google Chrome. However, if you're using a different web browser on Windows (Firefox, Edge), the steps are still similar:
Open your web browser and select the "Settings" option.
Select the "Privacy and Security" option.
Choose the "Clear Browsing Data" option.
Select the "Cookies and other site data" and "Cached images and files" options.
Select the "Time Range" option and choose "All time".
Click the "Clear Data" button.
Close the browser and open it again.
For Safari (macOS)
First, with Safari launched, from the Menu Bar, click Safari and select "Preferences…".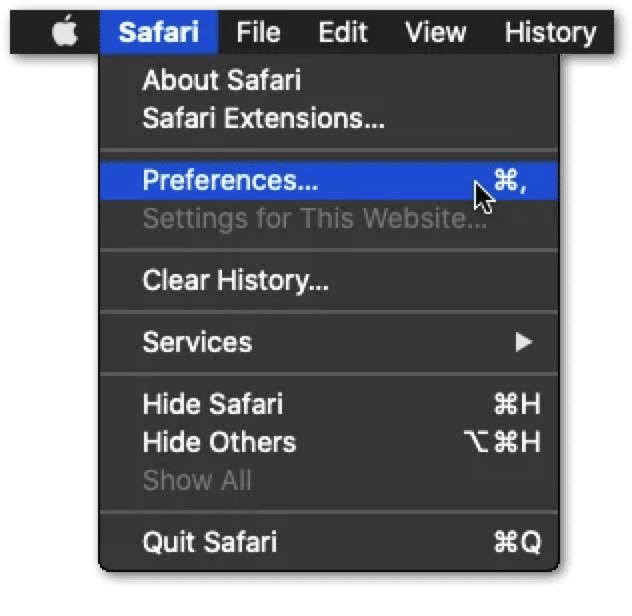 At the following window, choose Advanced from the top bar, and tick the box next to "Show Develop menu in bar."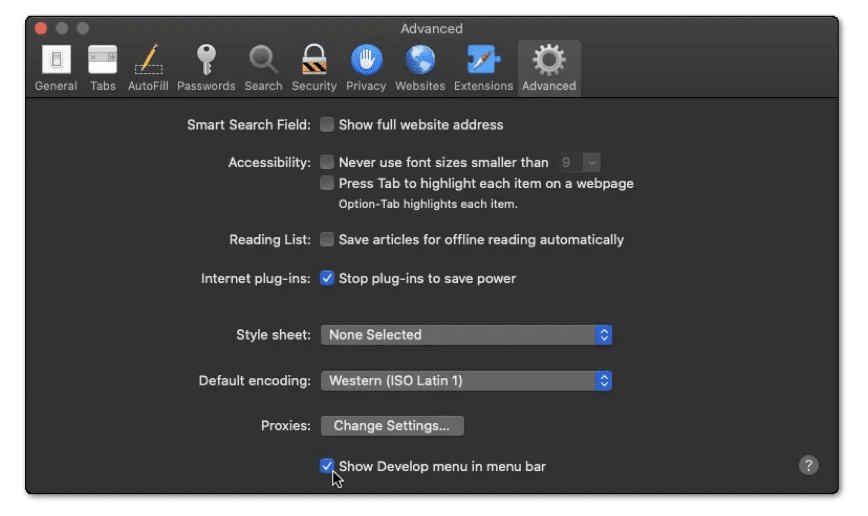 Subsequently, from the Menu Bar, click Develop, and select Empty Caches.
After that, you can clear your search history and even more Site Data and Cookies. To do this, from the Menu Bar, click Safari, and choose "Clear History…".
Lastly, click Clear History at the following window.

5. Update Your Browser
MailChimp operates on a minimum system requirement to work well. On that note, you need to make sure your web browser is compatible with MailChimp. Currently, MailChimp is only compatible with:
Google Chrome
Mozilla Firefox
Safari (11 and above)
Microsoft Edge
Web browser
If your browser is not included in the list above, it's recommended for you to try logging into MailChimp with another compatible browser. Also, keep an eye out for announcements from MailChimp about updated browser compatibility.
Make sure that you're using the latest version of your browser. Outdated browsers can cause issues with file uploads.
To check if you're running the latest version of your web browser, we recommend visiting the updatemybrowser.org website.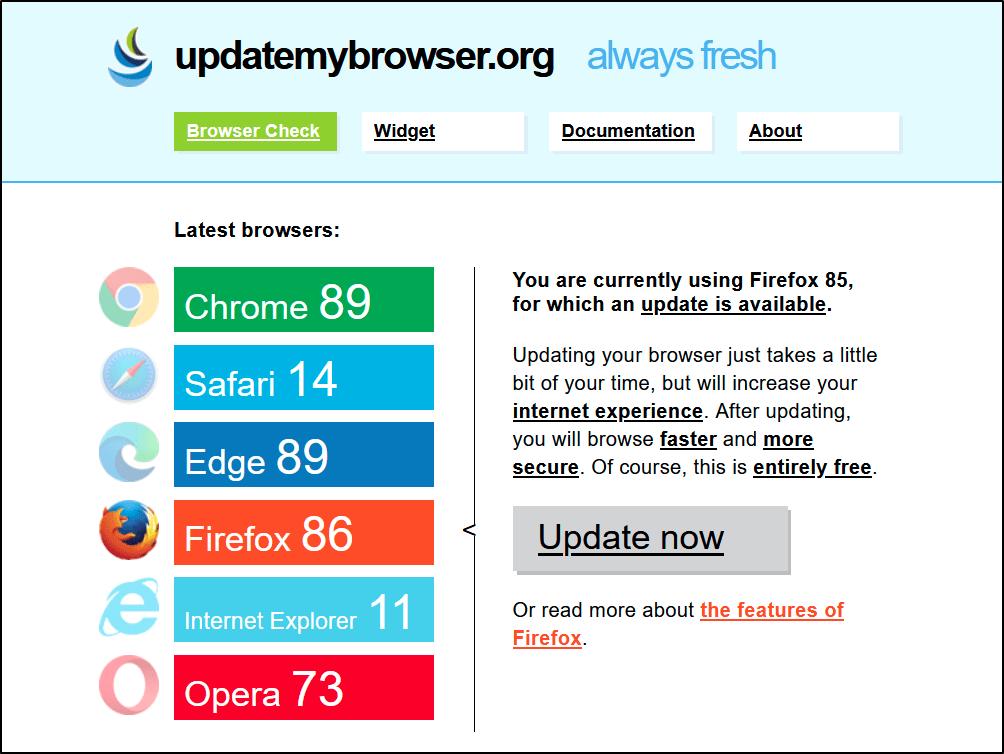 Following that, the following are steps to check for pending updates on your web browser:
For Google Chrome
For starters, open Chrome on your device.
Then, look at the More icon on the top right corner.
Next, check if pending updates are available. If an update is pending, the icon will be coloured. The colour of the icon indicates how long the update has been released.
Subsequently, if an update is available, click on the More icon.
Finally, click Update Google Chrome. If you can't find this button, your browser is up-to-date.
For Microsoft Edge and Mozilla Firefox
First, launch the web browser.
Then, click on the main menu button in the top right corner.
Next, select Help (Firefox) or Help & Feedback (Edge).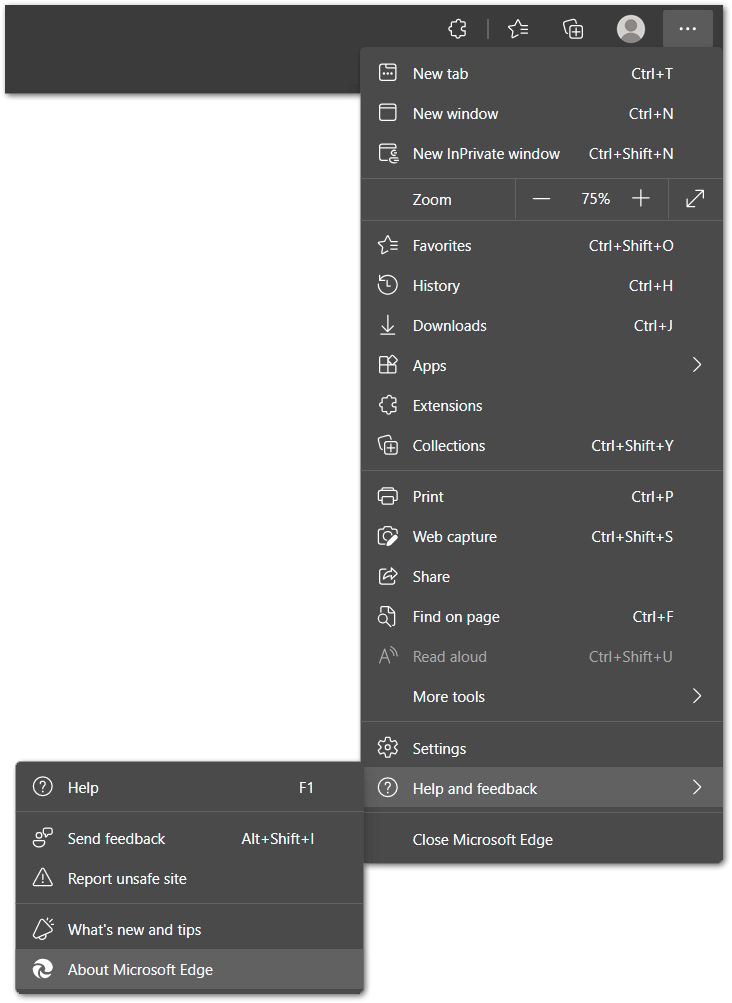 After that, click About Mozilla Firefox or About Microsoft Edge.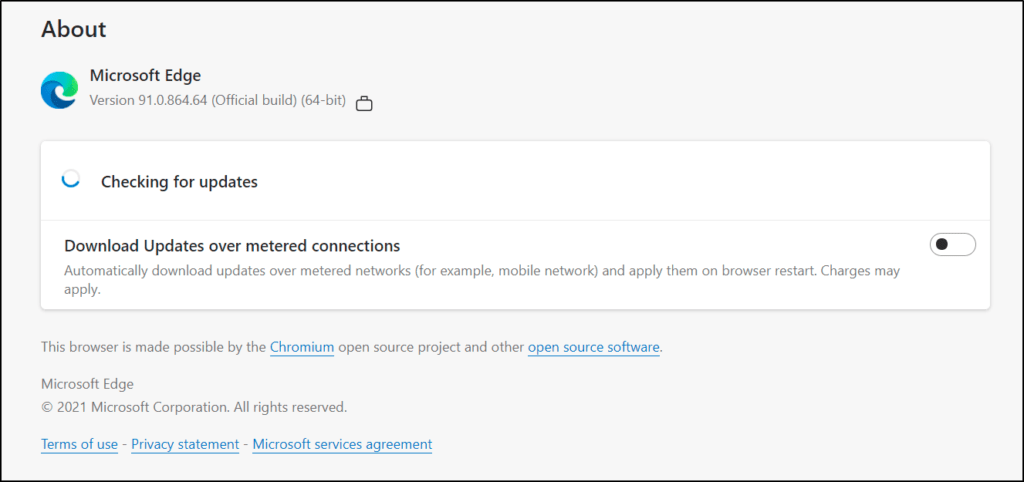 From there, the browser will automatically check and download the available updates.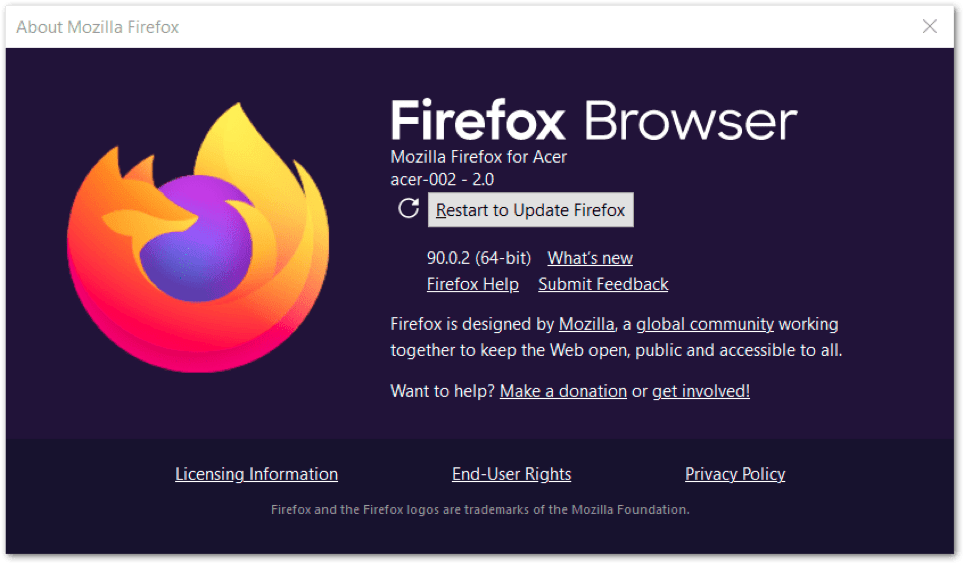 Once the browsers are updated, don't forget to relaunch the browser to configure the updates.
For Safari Browser on Mac and iOS Devices
For starters, from the Apple Menu 

in the corner of your screen, choose 

System Preferences 

or 

System Settings

.

Then, in the System Preferences window, click Software Update.
Finally, install any updates or upgrades shown. The latest version of Safari is included in the newest version of macOS.
Note: Suppose your System Preferences don't include Software Updates. In that case, you can use the App Store to get updates for Safari instead.
6. Remove Browser Add-Ons or Plugins
Additionally, plugins and add-ons can often disrupt certain applications' functionality (and MailChimp is one of them). Therefore, the following are steps to troubleshoot and resolve Mailchimp login issues caused by such conflicting plugins:
Firstly, try logging into MailChimp on a compatible browser or through a private browsing/incognito window (Ctrl + Shift + N), without any add-ons or plugins.
If you can access your MailChimp account, it may mean that browser add-ons, extensions, ad blockers, or plugins are the problem here.
To solve the issue, disable these plugins and add-ons on your current browser. Finally, try to log in to your MailChimp account again.
7. Check for Authenticator Passcode Requirement
If you're prompted with a 'Passcode Error', you likely can't log in to Mailchimp due to issues with your Multi-Factor authentication (MFA). Basically, it's a security technology requiring two or more independent devices to authenticate and grant access to an account.
If you've set up two-factor authentication at login, you'll need to input the unique six-digit passcode generated by your two-factor authentication app (Authy, Google Authenticator, Authenticator Plus, etc.) to access your MailChimp account.
a) Input The Correct Passcode
Authenticator applications typically generate passcodes that are only valid for 30 seconds at a time. You'll not be able to log in to your account with a passcode older than 30 seconds.
If this is the case, re-launch your authenticator app and enter the latest generated passcode into MailChimp. Other than that, it would be best if you also made sure that the generated passcode is uniquely for your Mailchimp account.
b) Check the Sync Between Your Authenticator App and Mailchimp
Sometimes, the passcodes generated by the authenticator app and MailChimp may be out-of-sync, resulting in passcode errors.
Therefore, if you're using Google Authenticator, here's how you can fix it:
First, launch the Google Authenticator app on your mobile device.
Next, go to the main menu > settings > time correction for codes.
Then, click on the 'sync now' option.
Finally, enter the authenticator's six-digit passcode again and try to log in again at MailChimp.
If you're using any other authenticator application, navigate through its settings options to synchronize with MailChimp's passcode timing.
8. Check MailChimp's Server Status
MailChimp, like most software, could experience internal issues and outages. Therefore, it's wise for you to also view any recent reports on MailChimp's system going down.
Firstly, you can check Downdetector for real-time information and insights on the availability of MailChimp over the last 24 hours.

Additionally, MailChimp's official Twitter account is a great source to get information or updates, especially If there are reports of outages.
9. Contact MailChimp Support
Contacting MailChimp support is another effective solution to resolve any technical issues when you can't log in to MailChimp. They can also help you identify any account-related issues that are causing your Mailchimp login issue.
Their support options differ depending on your current payment plan. For users on MailChimp's 30-day free trial, you can only access their helpbot chat and email support.
Whereas, for users with any paid plan, you can contact MailChimp's team through their help bot chat, 24/7 chat support, and also their email support. Finally, users with a premium plan are entitled to all the support options stated previously, together with phone support on weekdays (9 AM to 5 PM ET).
Conclusion
MailChimp is an excellent online tool, but it does come with a couple of hitches. Luckily, there are many ways you could go about fixing the issue.
Firstly, take time to double-check your username and password. If the problem persists, correct your browser and system settings by clearing cookies and cache. You should also check your browser compatibility and remove any plugins or add-ons interfering with MailChimp's login page or functionality.
Next, look for any issues with the multi-factor authentication passcodes. You must also ensure there's a proper sync between your MailChimp account and mobile device. You could also check for any outages in MailChimp and recent updates through Downdetector. Last but not least, try to contact MailChimp support for clarification or drop us a line in SolvingWP for assistance.
Before you go, we would love to hear your responses on these prompts in the comments section below:
Are you currently experiencing login issues on MailChimp? Feel free to share your experience.
Do you have any other helpful fixes we could add to the list?
Have you encountered any other problems with MailChimp?
What's your favorite feature in MailChimp?
Feel free to share this with someone you know that needs help with logging into their MailChimp account. 😉